Short description
When the city of Gennep sought to expand their training facilities in a sustainable manner, they turned to Spantech for an innovative building solution. We were delighted to be entrusted with the task of creating a sporthall that would not only meet the municipality's needs but also prioritize renewable energy sources.
Scope of work
As Spantech, our scope of work involved the design and construction of the sporthall as the general contractor. From the initial design concept to the final construction, we oversaw the entire project, ensuring the successful delivery of a sustainable and functional facility. Our responsibilities included the integration of sport accessories, the installation of a heat pump and HVAC systems, the implementation of a high-quality sport floor, the provision of showers and toilets, and the coordination of necessary civil works.
Unique features
The sporthall boasted several unique features that distinguished it from conventional structures. We prioritized the integration of sport accessories to enhance the training experience for athletes. Additionally, we implemented a heat pump and HVAC systems, ensuring an energy-efficient and comfortable environment for users. The high-quality sport floor met the stringent requirements for performance and safety. To cater to the needs of users, we also provided showers and toilets within the facility. The coordination of civil works ensured the seamless integration of the sporthall into the existing infrastructure.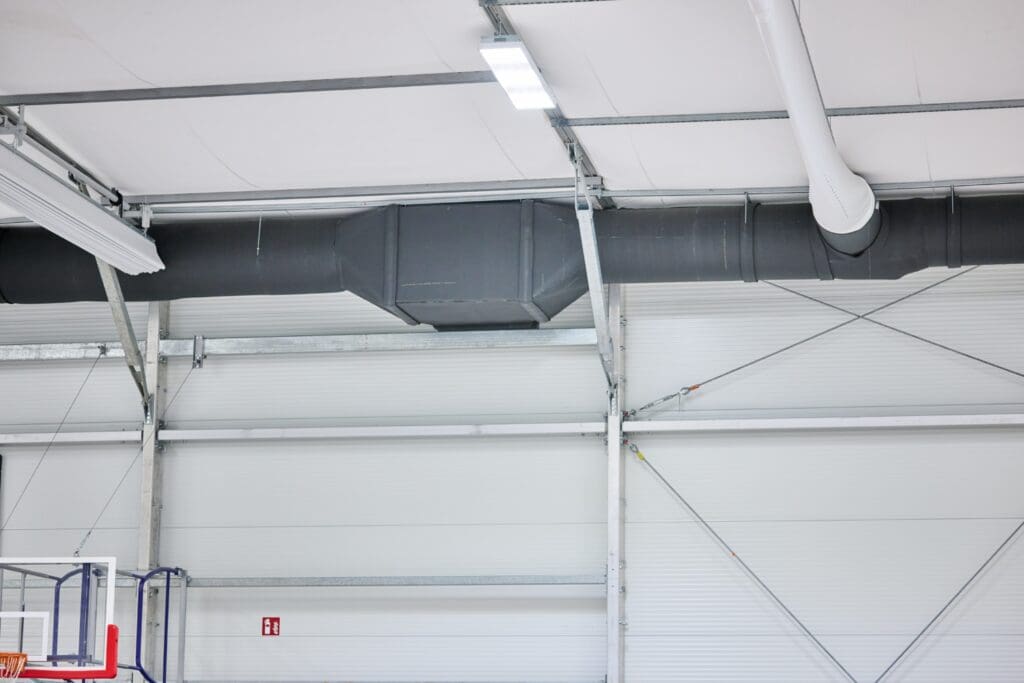 Challenges
One of the main challenges of this project was the tight timeline. With only six months from order to turnkey handover, we had to streamline our processes and work diligently to meet the project deadlines. The efficient coordination of various stakeholders and the meticulous planning of each phase allowed us to overcome this challenge successfully.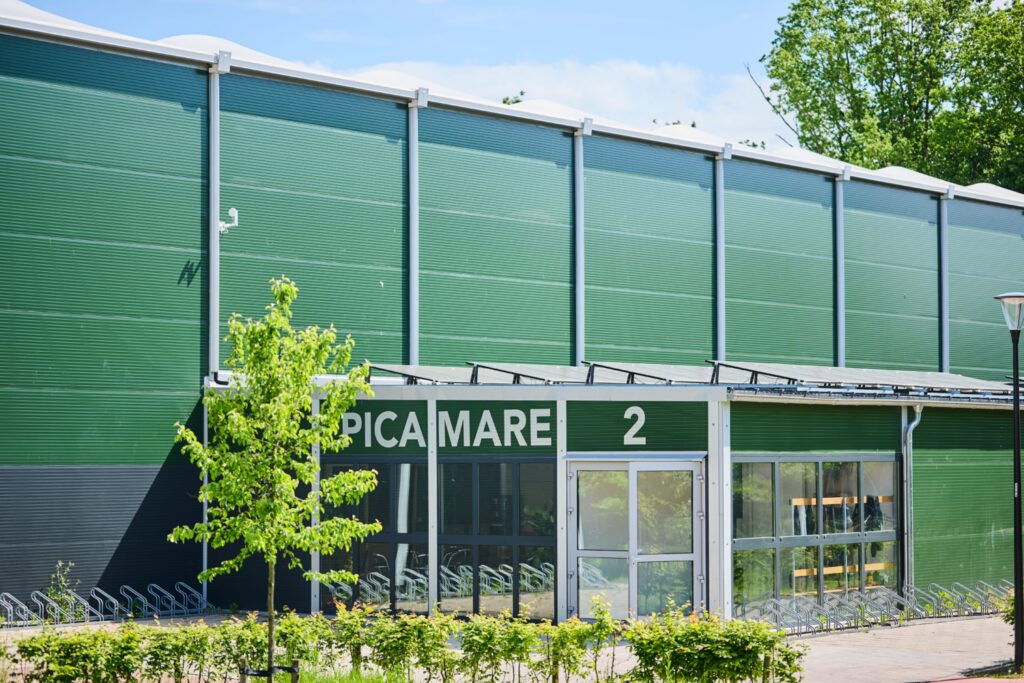 Conclusion
As Spantech, we are proud to have collaborated with Gemeente Gennep on the construction of a sustainable sporthall for the municipality. Our commitment to delivering innovative and environmentally friendly solutions was evident in the integration of renewable energy sources and energy-efficient systems. The successful completion of this project within the given timeframe demonstrates our ability to meet tight deadlines while maintaining the highest standards of quality and functionality. The sporthall stands as a testament to our dedication to creating sustainable infrastructure that supports the development of local communities.